Finding the right Mini is essential because each Mini is specifically designed and built for your needs. At Mini Edmonton, we're the leader in all things Mini for Edmonton, Alberta, and surrounding areas. To help you find the right vehicle, we offer robust and informative comparison pages where you can compare different Mini models against one another and competitor vehicles in a similar class. Keeping you informed and helping you make the right decision is part of our customer satisfaction guarantee. Why expect anything less from us?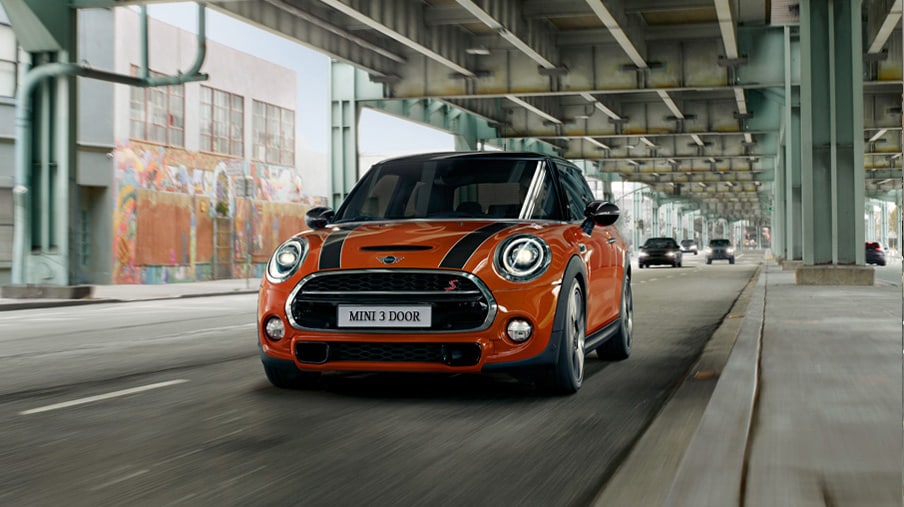 2020 MINI COOPER 3 DOOR
Drive in style and explore the MINI 3 Door. With bold and bright colours including Solaris Orange and colours like Moonwalk Grey, you're sure to let your personality be known. Offering 3 or 4-cylinder engine configurations, the MINI 3 Door offers incredible acceleration. Choose from four unique models and a starting MSRP of $24,590.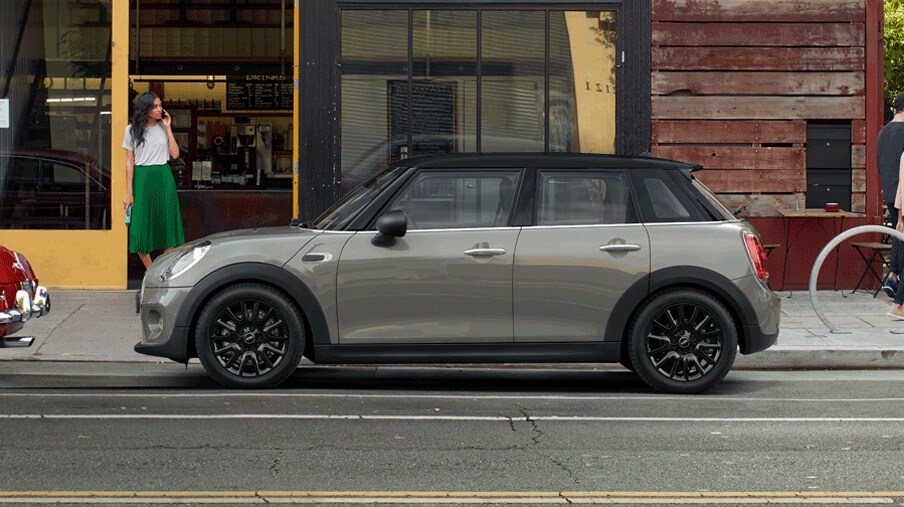 2020 MINI COOPER 5 DOOR
Discover the fun in functionality with the MINI Cooper 5 Door. By combining the ideal balance of the iconic MINI design, the 5 Door offers your choice of MINI's 3 and 4-cylinder Twin Power Turbo engines and exceptional fuel efficiency. With two unique models to choose from and a starting MSRP of $25,890, you'll save more at the pump.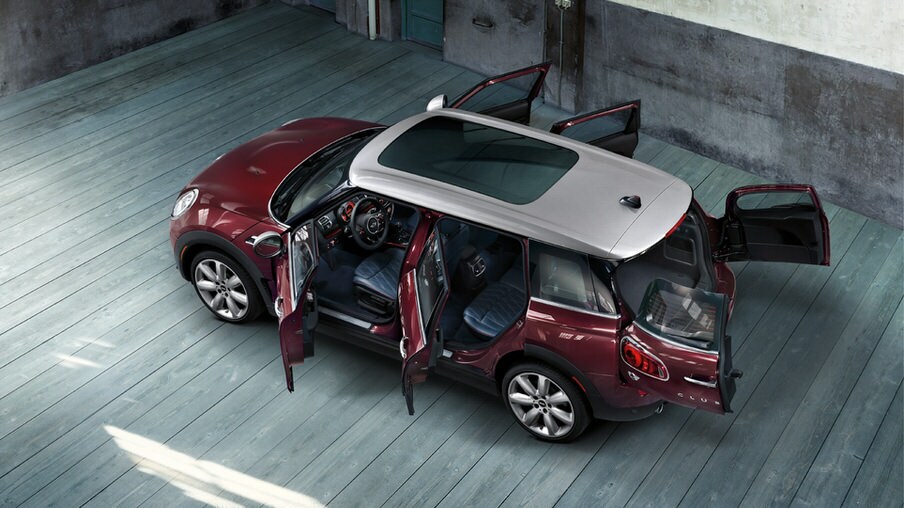 2020 MINI CLUBMAN
Open more doors with signature split rear doors exclusive to the MINI Clubman. Offering 360L of boot space and 1,250L total interior volume, the Clubman offers a lot. Take your choice of MINI's 3 and 4-cylinder Twin Power Turbo engines and exceptional fuel efficiency to unleash 301hp. With three unique models to choose from and a starting MSRP of $28,690, you'll enjoy any ride around Edmonton.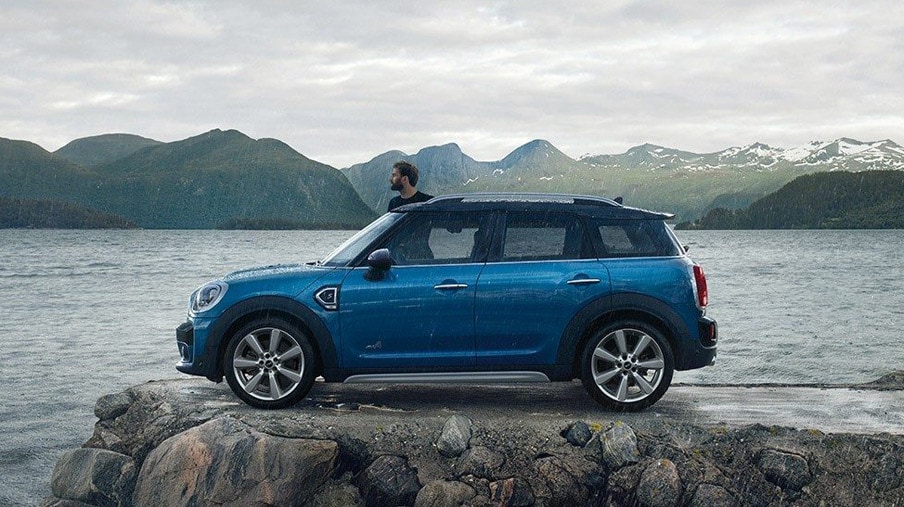 2020 MINI COUNTRYMAN
Designed for all of life's adventures, the MINI Countryman offers a rugged design with the can-do attitude of an SUV. Powered by MINI's 3 and 4-cylinder Twin Power Turbo engines, the MINI Countryman packs 301hp and a whopping 331 lb-ft of torque. Choose from four unique models and a starting MSRP of $31,690, and you'll be ready for the rugged outdoors.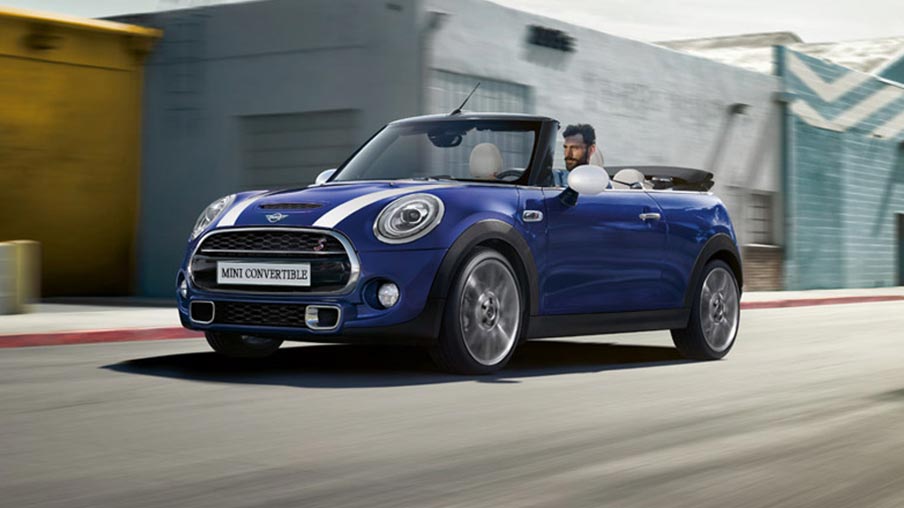 2020 MINI CONVERTIBLE
Explore the outdoors unfiltered with the MINI Convertible. With a 3-in-1 soft top, the MINI Convertible's electrically-powered soft top operates in three stages to give you more control. With your choice of either the signature 3 or 4-cylinder Twin Power Turbo engines, three unique models to choose from, and a starting MSRP of $31,190, your next summer adventure in Edmonton has just begun.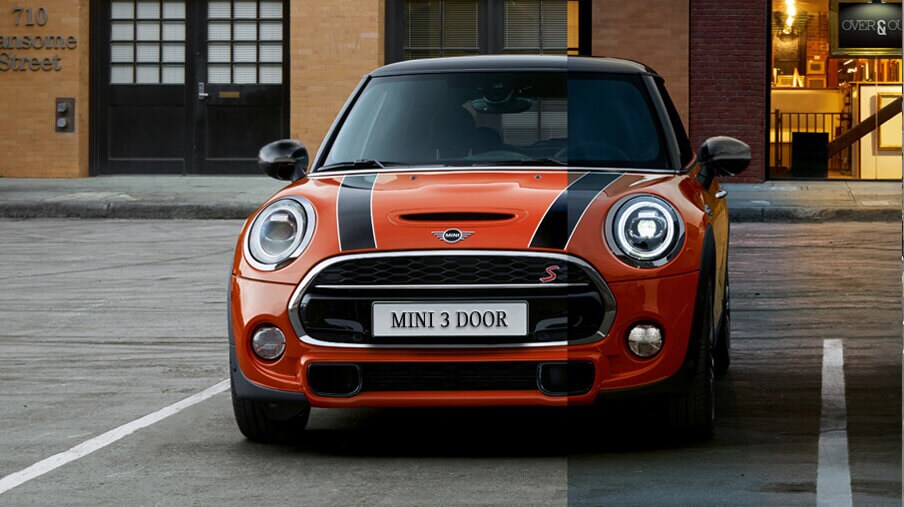 2021 MINI COOPER 3-DOOR
Not your average hatchback, the three-door now offers six-speed manual transmission and six different trims to choose from. With the 2.0-litre 4-cylinder engine, you can harness 189hp of raw performance in a fun little package. Connectivity is the key, with an 8.8-inch circular display, Apple CarPlay integration and wireless phone charging, you'll never feel disconnected.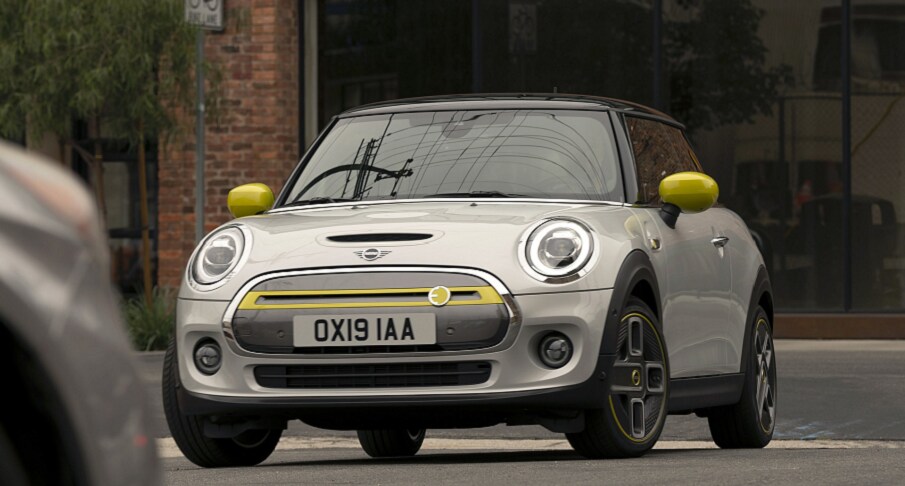 2021 MINI COOPER SE
Electrify and excite with the 2021 MINI Cooper SE, the all electric subcompact vehicle now comes with a 177km range via the 32.6-kwh battery. With a hard top to match, and the thrill of manual transmission, the MINI Cooper SE is sure to offer a nimble, practical, yet thrilling ride through Edmonton. Enjoy more standard features on the base Signature trim including the navigation package and digital gauge cluster.
2021 Mini Cooper 5 Door
MINI's iconic hatchback now comes with two extra doors and a suite of expressive colours. The unique MINI union jack led taillights, MINI logo, led headlights and a design language that no one can deny. Take a step inside and find 940 litres of space in the boot and room for five. A 6.5-inch full-colour Touchscreen Display, Head-Up Display, and other great technology features round out the interior. You can choose from MINI's 3 and 4 cylinder Twin Power Turbo engines that are both powerful and fuel-efficient.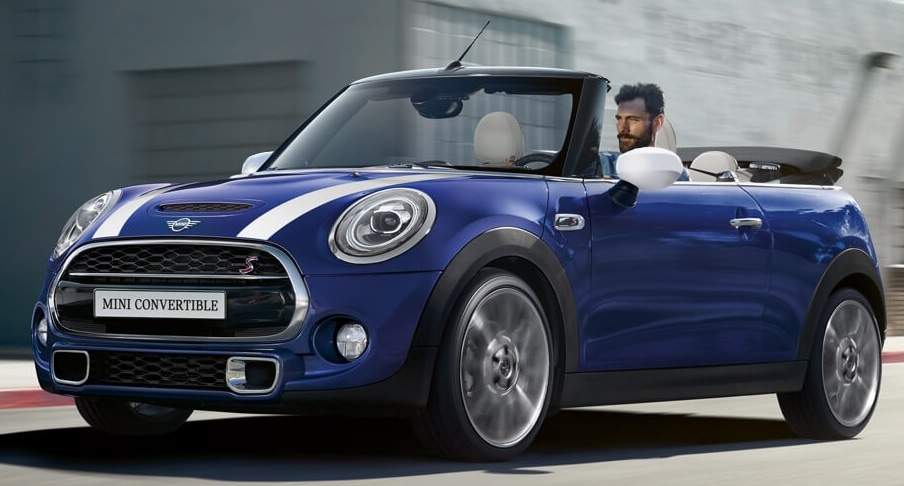 2021 Mini Convertible
Open top. Open Road, and endless possibilities. The MINI Convertible combines the best of what MINI has to offer. By bringing together three generations of MINI design language, you receive the best of the best. The convertible offers comfortable seating for four, while the 3 in 1 soft top can function as a sunroof or a full convertible. Its Twin Power Turbo engine is capable of sprinting to 100 km/h in only 6.6 seconds. The convertible also is available in the John Cooper Works edition with is sure to raise the hair on your neck. Step inside and envelope yourself in the luxury of the MINI brand.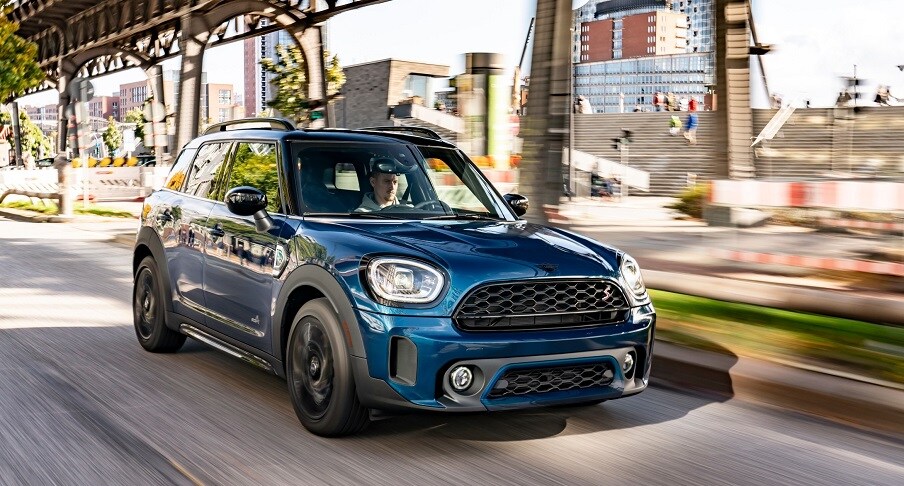 2022 MINI Countryman Boardwalk
he 2022 MINI Countryman Boardwalk Edition is a premium special edition model that brings forth lots of value and style. It rides on 18-inch Pin Spoke aluminum alloy wheels as standard, matching perfectly with the Deep Laguna metallic body colour and black roof.To bring the power to the road is the standard ALL4 all-wheel-drive system, which maximizes traction in all weather and terrain conditions. With this drivetrain, the Countryman will perform well for city driving and on unfamiliar terrains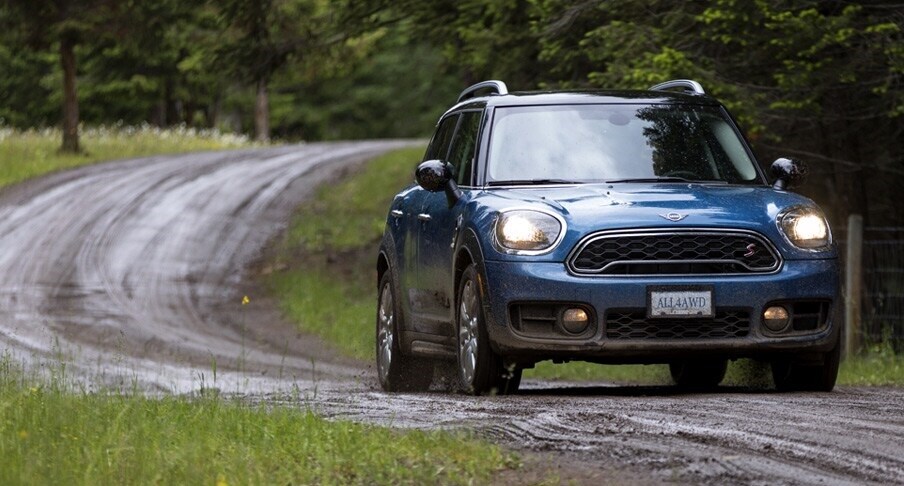 2021 MINI COUNTRYMAN
Traverse the country roads of just outside of Edmonton, Alberta, with the all-new 2021 MINI Countryman. Enjoy a newly updated design, along with the latest in tech and equipment offerings, the MINI Countryman has proven itself as a premium and attractive compact in the cross-over segment.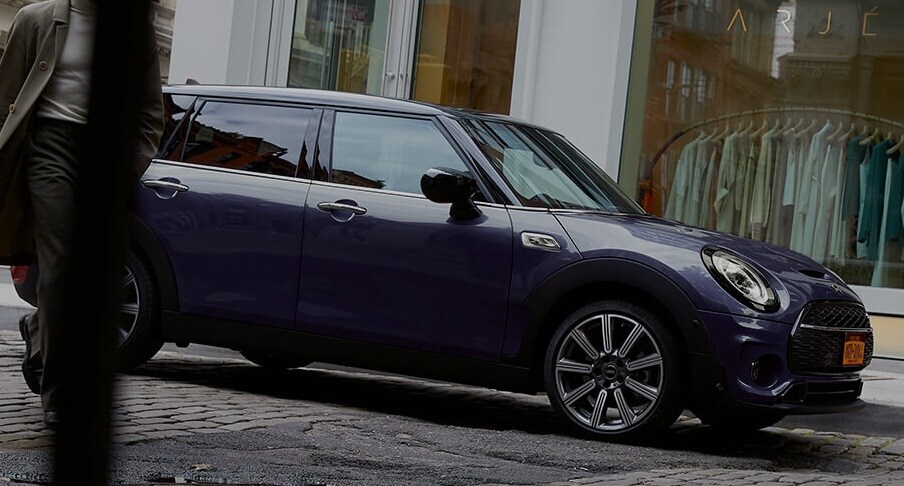 2021 Mini Clubman
The 2021 MINI Clubman features the exclusive MINI Split Rear Doors, which are charmingly iconic as they are practical. The exterior of the MINI is not only these unique features, but it has a commanding stance, a new front grille and is available in chrome or piano black. On the inside, it's clear that the MINI Clubman knows the value of the first impression. You will find premium materials throughout with generous interior space. 40/20/40 rear split seats also provide an abundance of cargo space.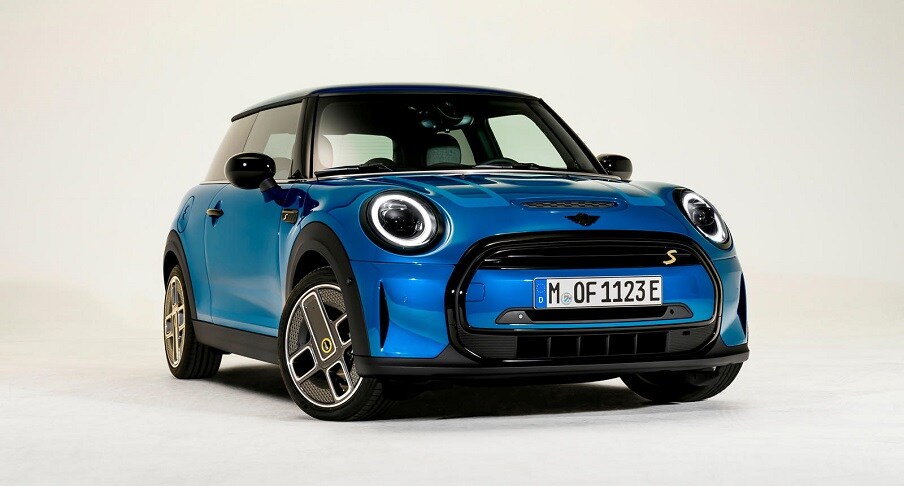 2022 MINI COOPER SE
2022 MINI Cooper SE comes equipped with a standard 181-horsepower engine that provides you with 199 pound-feet of torque. This vehicle gets its power from a 32.6-kWh battery pack. You are sure to enjoy the lively acceleration that you get from this car. If you are looking for a vehicle that can go from zero to 96 KPH quickly, the 2022 MINI Cooper Electric is the right choice for you, as it can accelerate quickly in just 6.1 seconds. You also get two different brake modes with the 2022 Cooper SE. The 2022 MINI Cooper SE is an ideal vehicle for those looking for an electric vehicle with a stylish exterior