JOIN THE CLUB: THE 2020 MINI CLUBMAN IN EDMONTON, AB


While it may be small in stature, the MINI Clubman offers a big driving experience. For anyone who's ever been on the fence about driving a MINI, the MINI Cooper Clubman is for you. The Clubman retains the unique design aesthetic that's been consistent since the MINI's inception in 1959, while still creating something entirely new-a refined vehicle both inside and out. Add in the MINI's unparalleled performance, and you have a vehicle with great looks and excellent performance; in short, the MINI Clubman has it all!
2020 MINI Clubman - PERFORMANCE
If the Clubman is your introduction the MINI marquee, you won't be disappointed with the MINI's Twin Power Turbo engine-available in either a 3-cylinder 12 valve or 4-cylinder 16 valve version. The latter of the two cranks out 189 horses with 207 ft/lb of torque -at the low end- creating a quickness that matches the Clubman's agility and light weight, for a car whose performance surprises anyone who has yet to drive a MINI. It's agility comes from the MINI's Dynamic Damper Control and All-Wheel Drive system, which provides a vehicle that can handle any road, in any condition. Upgrade to the MINI Cooper John Cooper Works edition Clubman for exceptional performance inspired by MINI's racing heritage -as well as 228 horses and 258 ft/lb's of torque- and a ride you won't forget. All of that performance, matched to the Clubman's lowered and more athletic look, means there will be no mistaking you for anything but a seasoned vet of the MINI circuit.
2020 MINI Clubman - INTERIOR
The real beauty of the MINI Cooper Clubman lies in its versatile interior. While it appears small, the Clubman is actually incredibly spacious. Its signature split-rear doors create easy access to the modular cargo area, thanks to a 40-20-40 split variable rear bench seat, creating one of the largest cargo space areas among vehicles in the subcompact class. The optional Chester Leather upholstery package adds to the MINI's refined look, with supple diamond-stitched leather seats that are simultaneously soft but firm. Merging those two worlds, of sharp design and impressive functionality, the MINI's dash is a thing of beauty. A Centre Instrument LED ring changes its colours when you change your drive mode selection, have an incoming call, or even when you accelerate quickly (and make no mistake, you will accelerate quickly). Of course, that ambient lighting is only one way that MINI lets you focus on the road while enjoying the unmatched performance of your Clubman-an available heads-up display creates an immersive driving experience in which your eyes never need to leave the road.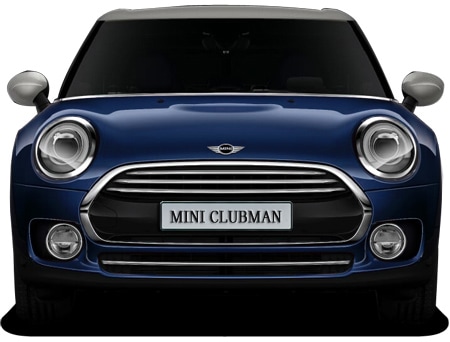 2020 MINI COOPER ALL4 CLUBMAN
A 3-cylinder 12 valve Twin Power turbo engine that takes you 0-100km/hr in under 10 seconds? Welcome to the Club.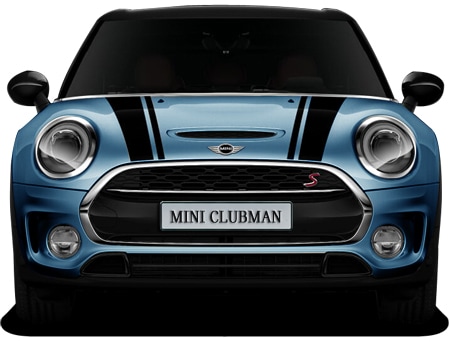 2020 MINI COOPER ALL4 CLUBMAN S
3 cylinders? Why not make it 4! A litany of standard safety features? We'll take 'em. ALL4 All-Wheel drive? We're all-in.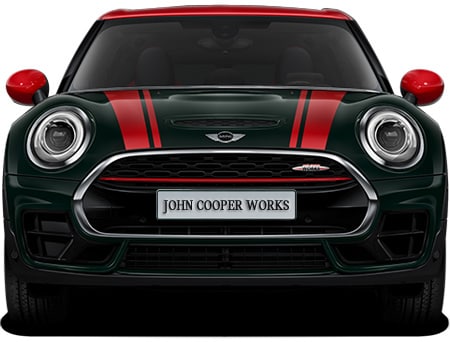 2020 MINI COOPER ALL4 CLUBMAN JCW
Let's take all that performance, and all those good looks, and just make them better. That's what John Cooper Works has been doing since 1961.
The MINI Cooper Clubman is a perfect gateway to those who've never driven a MINI before. For those who have, the MINI Cooper Clubman offers everything you love, only more refined. Either way, contact us at MINI Edmonton today to get behind the wheel of one of these magnificent vehicles.
Would you like more information?
2020 MINI Clubman Online Inventory In Edmonton, AB
Test Drive a MINI COOPER CLUBMAN Today!