DO MORE WITH THE 2020 MINI COOPER 5 DOOR IN EDMONTON, AB | MINI EDMONTON


Not only does the 2020 MINI Cooper have more horsepower, more torque, and more fun than ever before-but it has more doors too (at least in the case of the 5 Door MINI Cooper). The 5 Door version of the MINI Cooper maintains the performance and design that is distinctly MINI, while adding a couple of doors to the equation. This means more friends, more road trips, and more adventure!
2020 MINI COOPER 5 DOOR OVERVIEW
The 2020 MINI Cooper 5 Door retains all of the style cues that made the MINI iconic, only with a couple extra doors. Does this open up new doors for your adventures? We here at MINI Edmonton think so. Sacrificing nothing in the way of power or handling, the MINI Cooper 5 Door adds extra cabin and cargo space. Let your LED headlights lead the way, complete with cornering aids that kick in when the wheel turns. Choose the brighter and more energy-efficient available Union Jack LED taillights, surrounded by a chrome frame, for a unique touch to an already unique vehicle. Equipped with a spacious cabin, the MINI Cooper 5 Door's longer wheelbase means there is plenty of room for you and four friends to enjoy the MINI's luxuriously appointed cloth and leather interior.
2020 MINI COOPER 5 DOOR SAFETY
We know that with more passengers comes more responsibility, which is why the 5 Door MINI is so big on safety. An array of modern safety features are in place to prevent an accident in the first place, but if it should be unavoidable the MINI Cooper 5 Door still has you covered. MINI's Dynamic Stability Control uses a computerized calculation of braking and engine deceleration to eliminate oversteer and keep you safe on slick roads.In the event of a head on collision, a unique breakaway engine mount will drop your engine below the vehicle and create less impact for those in the front seats. A top of the line Anti-Lock Braking System utilizing 4-Wheel Disc Brakes provides unparalleled stopping power, while an active safety feature -Electronic Brakeforce Distribution- distributes brake force to different areas of the vehicle according to the balance and weight distribution in the vehicle. Should you be too late to apply your brakes, eight smartly positioned airbags that adjust inflation depending on the collision will protect you and anyone else in the vehicle. All of this adds up to one of the safest compact vehicles on the market.
MINI COOPER 5 DOOR TRIM LEVELS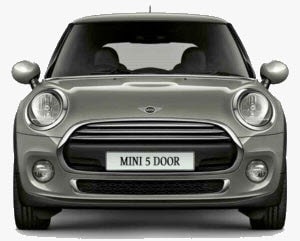 COOPER
A 3 cylinder 12 Valve Twin Power Turbo engine is sure to rocket you and your four friends forward, in the way only a MINI can.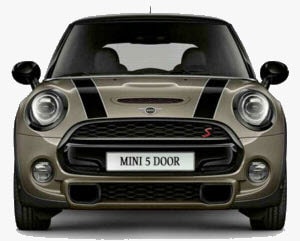 COOPER S
Take all the safety and space of the 5 Door Cooper, and add an extra 50+ horsepower. Enjoy the drive even more.
The MINI Cooper 5 Door is a spacious vehicle that doesn't lack any of the style that made the MINI Cooper iconic. If you're looking for a vehicle that's spacious, good looking, and fun to drive, come by MINI Edmonton and test drive the MINI Cooper 5 Door.
Would you like more information?
2020 MINI 5 Door Online Inventory In Edmonton, AB
Test Drive a MINI 5 DOOR Today!